About your teachers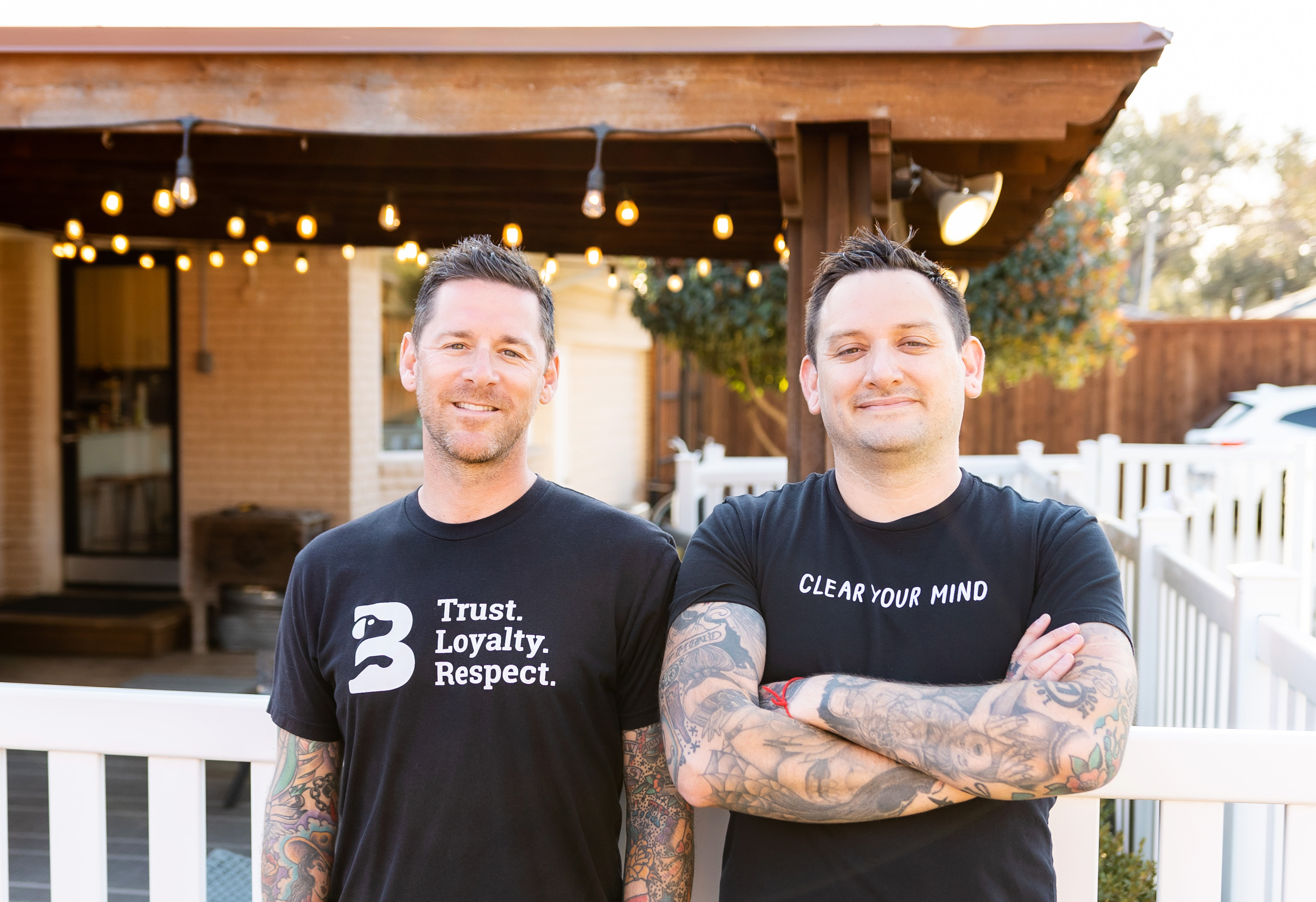 About Brad Bevill
Loving dogs is one thing but communicating with and leading dogs in an instinctual way is another. Brad learned that lesson at an early age while working on his uncle's ranch in northern Oklahoma. Watching cattle dogs work was a new experience and opened his eyes to the organic bond that exists between humans and dogs. The willingness dogs have to communicate with us, their desire to fulfill our requests, and their ability to read and understand our emotions, energy, body language, and commands were so apparent on a ranch (where dogs still had real jobs). That experience on the ranch changed Brad's life forever. In 1992, Brad started training family dogs for the first time and fell in love with a new language – the common, unspoken language between humans and dogs.
Following 18 years of high-level marketing and advertising positions in Corporate America, Brad felt the pull to do work that was in line with his deepest values and that truly made a difference in people's lives.
Bevill Dog Behavior was founded in 2013 to combine Brad's passion for animal and human psychology with his knowledge of behavioral studies. Brad's unique system and success rehabilitating some of the most difficult dogs out there have gained him multiple notable clients, a book deal, and appearances on numerous TV shows.
Having studied under Cesar Millan, Brad still works with Milan's Dog Psychology Center in Santa Clarita. Brad is an Assistant Trainer and also the Volunteer Director (managing a team of 15-20 volunteers) for Cesar's "Training Cesar's Way" workshops. Brad is honored and humbled to continue to learn from the best dog behaviorist in the world while also supporting his mission of "Better Humans. Better Planet."
About Miguel Chen
Miguel Chen is a musician, author, and teacher of yoga and meditation. He is the center director of the Dallas Meditation Center. As a musician, he is the bassist (and a songwriter) for relentless punk-rock stalwarts Teenage Bottlerocket, whose latest album, Sick Sesh!, is out now. As an author, Miguel has published I Wanna Be Well: How a Punk Found Peace and You Can Too and The Death Of You: A Book for Anyone Who Might Not Live Forever, both of which combine his passion for music, yoga, and spirituality. His books have gained praise and reviews from Publishers Weekly and NYT bestselling author Sharon Salzberg among others. He has also written a children's book, The Virus, illustrated by David Buist. When not touring with Teenage Bottlerocket, Miguel leads teachings as an ERYT-500 both online and in-person at the self-owned Blossom Yoga.
He and his various modes of expression have been featured on CNN, The Washington Post, Lion's Roar, Spin, Rolling Stone, Alternative Press, New Noise magazine, and plenty more.
Complete and Continue